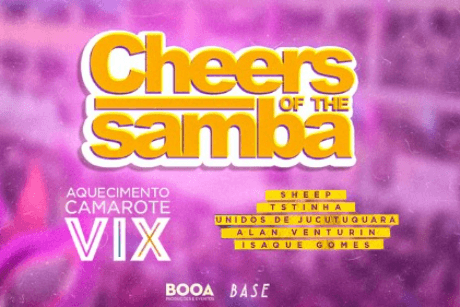 Cheers of the Samba Aquecimento Camarote Vix
February, 19 - Saturday 06:00PM
Parental Rating: 18
Carnaval de Vitória com nova data marcada.. então vamos aquecer pro #CamaroteVix neste Sábado!!!
Só assim pra segurarmos a emoção até Abril!
Então já anota aí porque dia 19 de Fevereiro no Na Vista teremos mais uma edição da queridinha Cheers Of The Samba com muito samba, gente bonita e OPEN VIBE com: Sheep, Tstinha, Unidos de Jucutuquara, Alan Venturim e Isaque Gomes.
O evento é só para vacinados e será cobrada a comprovação do esquema vacinal completo.
Na Vista
Rua Roseni Borges Alvarado - Vitória, ES
---
By proceeding with the purchase you confirm that you have read and are in accordance with the terms of use.
Terms and Conditions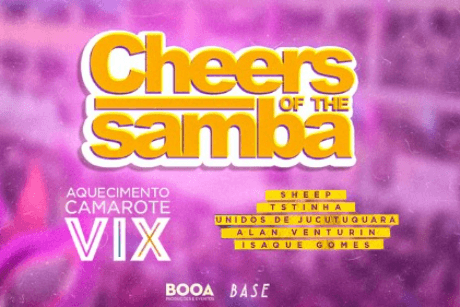 Cheers of the Samba Aquecimento Camarote Vix